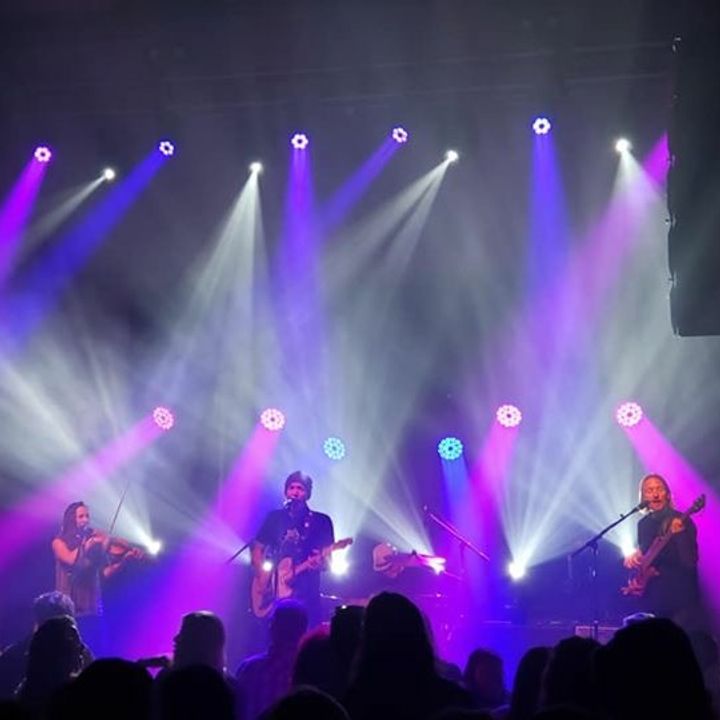 BIO
After years of playing in the same circles and collaborating on several projects, the 4 individuals united as SATELLITE 13, bringing together different backgrounds and influences to create a modern sound with rock roots. This edgy style appeals to the younger listener looking for the most innovative new music, as well as the seasoned music fan still wanting to rock.
The Band 
Johnny Truscelli 
Johnny Truscelli has been writing, recording, and performing his original music for most of his life. His unique voice crosses all genres of music and his songwriting recently earned him an honorable mention for the prestigious Telluride Troubadour competition. Johnny plays nearly 200 live shows per year with his band. Johnny spends a lot of time in the studio, putting out 2 albums in the past 2 years. 
Johnny has worked with award winning Producer Sean McLaughlin at 37ft Productions (Rockland, MA), Tim Stroh at Mad House Studios (Leadville, CO), and Pete DeBoer at World Famous Studios (Denver, CO). His original song, "Hard To Say Goodbye", was featured on television in "Deadliest Catch", as well as in the film "The Fifth Quarter". Three more of his original songs were also on the 
soundtrack for "The Fifth Quarter" and his collaboration with Stacy Earl, "The Devil Inside You", is the main track for the film "Don't Sleep". 
Johnny's incredible voice was recognized when he was asked to perform on the song "Mother Earth" with Chuck Leavell (Rolling Stones), Ed Roland (Collective Soul), Peter Stroud (Sheryl Crow, Shawn Mullins, Don Henley), Drivin' & Cryin' and many other artists. He has also auditioned with STP, has played with Steve Vai, Dweezil Zappa, Trenna Barnes, Girls, Guns, and Glory, along with duo partner Jess Rose, has opened for Joan Osborne, Robert Randolph and the Family Band, Los Lonely Boys. The Samples, Woodbelly, Coco Montoya, Martin Sexton, Trailer Choir, Splitlip Rayfield, Ryan Montbleu, and Waylon Payne. 
Johnny's talent, voice, and dedication to his music, both in the studio and on stage, always shine through. 
Jessie Rose 
Jessie Rose began her musical journey on the violin at age 5. She studied in young artists programs at Carnegie Mellon and Duquesne University throughout high school, going on to earn a BA of Music at FSU College of Music. By the time she was 18 years old, Jessie had performed and toured across most of the east coast, including the legendary Carnegie Hall with a National Festival Orchestra and composer/director Lukas Foss. 
In 2009, Jessie made her way to Summit County Colorado to pursue a progressive creative path. She officially opened Moidel Music in 2010, teaching students on a variety of instruments. She has played fiddle on numerous studio albums and performs over 200 shows per year across the country in local and touring bands,  and with Johnny and Jessie duo. She has played Scarlet Rivera for Bob Dylan International Tribute Festival for the past 3 years in Denver.  
Tyler Easton 
Believing it to be more of a lifestyle than a hobby or job, Tyler Easton has spent nearly 30 years immersed in the world of music. He studied performance bass at Purdue University and Berklee College of Music, graduating in 2005. The years since have found Tyler playing around the United States, making roots in Colorado. Drawing from the jazz, hip-hop, rock and jam scenes, he plays a driving, percolating style of bass reminiscent of influences like Jaco Pastorius and Victor Wooten. 
Leo Lopez 
Luis Leonardo Lopez was born in Caracas, Venezuela. He started playing drums at the age of 18 and immediately landed a gig with the reggae/ rocksteady band Ginkgo Biloba. After several years, Leo decided he was ready to go on the road and began touring with a chillout/jazz band, Lemerm. After 5 years of touring and recording with the band, Leo wanted to push himself with something a little more high-energy. He founded the gypsy/punk band Circo Vulkano, and spent the next 7 years recording 3 studio albums and playing all over South America. 
In 2015, Leo made the long trek to Colorado in search of his next adventure. He immersed himself in the local music scene. He teamed up with Johnny Truscelli and Tyler Easton for several shows and the chemistry between the 4 was undeniable. 
Leo brings his eclectic background, versatility and amazing energy to the stage and studio with every performance in SATELLITE 13.
"

I haven't seen or heard a band in years with this much originality and focus on songwriting and unique sound. Rock is coming back and it's ready to orbit with Satellite13"
— Tom Fletcher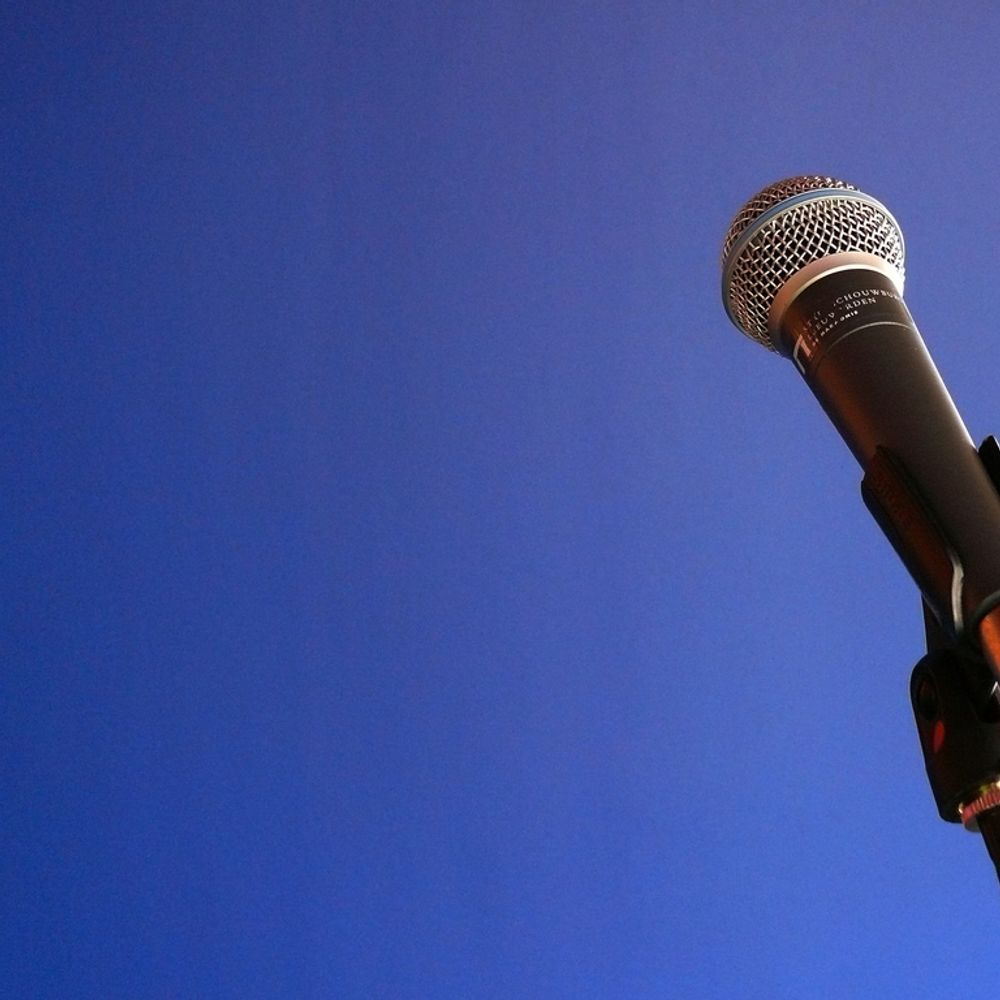 Tom Fletcher
Tom Fletcher/Producer, Engineer, Mixer, Consultant  
Recording Producer and Engineer Tom Fletcher has garnered 10 platinum records and 17 gold records to date. His technical acumen has been profiled and featured in recording periodicals and he has graced the covers of both MIX and EQ magazines.   
 Tom moved to Los Angeles where he landed a job as a recording engineer for Toto. Their successful collaboration, both in the studio and for live shows, spanned years and caught the attention of many in the industry. Lots of studio activity followed, engineering and producing such acts as The Jackson Five, Don Henley, Suicidal Tendencies, Ozzy Osbourne, Steve Lukather, Yes, Air Supply, Jeff Beck, The Scorpions, Carl Anderson, and Scott Grimes. He went on to produce and engineer the live shows for many of these artists. Tom also developed good working relationships with several highly respected music and record industry veterans, such as David Foster, Keith Olsen, Tom Knox, and Al Schmitt.  
While in the studio, Tom took advantage of every available opportunity to develop a repertoire of distinct recording styles and techniques. He has refined those techniques into a style of sound that today is both unmatched and rarely replicated.